>
Products and Solutions
> Cranes
Cranes
We produce and supply cranes with a capacity of 1 t - 100 tons.
Bridge type cranes

overhead cranes
cranes with manual drive
one and double girder cranes
grab cranes
mounting cranes
portal cranes
semi-portal cranes
cranes for general use
Console cranes

boom cranes
console cranes
wall cranes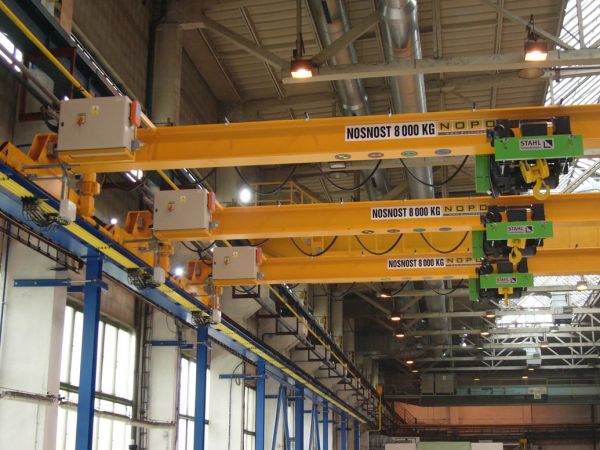 Crane accesories
Our product line includes a many crane accessories. Contact us for more information.
---
Jeřáby